Many of the cards in both the printed sets and free files are "neighbor cards". This means if you set them beside each other, they make a larger picture. For example, the Apostle cards James and John are neighbor cards. If you lay them next to each other, they show the story of their mother approaching Jesus to ask that they would sit on his right and left hand.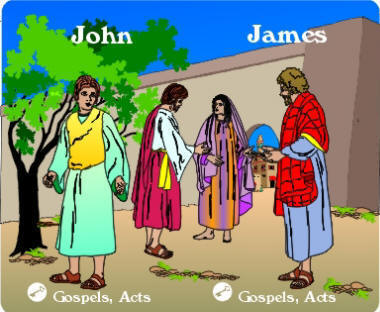 Each person is placed in a category, indicated on the back of the card with a symbol and name.

Patriarch or Matriarch

Disciple or Hero

Opponent

Prophet

Ruler

Judge

Apostle

Christ

Spiritual Being

Event

Place

Parable

God
The symbols look different on the free card files, but the meanings are the same.

Note: the symbols on the free files and the printed sets are a little different. See our FAQ for more background.
Each card notes when the person lived on a timeline, so students can compare when various people lived.