Worksheet: Ask and it shall be given unto you. Matt 7:7-11
Cut out the stone and bread, fish and serpent. Have the students choose which from each pair the father will give the son.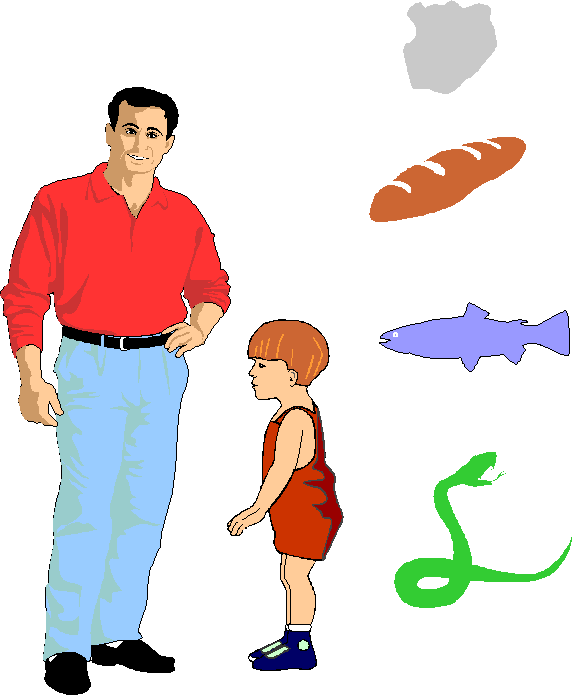 Back to Don't Worry, Be Happy
These ads are randomly generated. If you see an inappropriate ad, please contact me with the url so I can block the ad.